Welcome to Lincoln Meter Company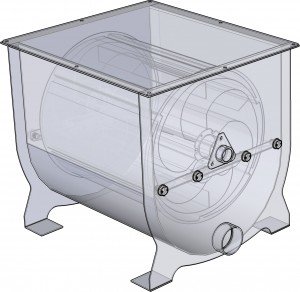 Lincoln Meter Gravity Flow Meters
In virtually all steam utility systems, steam is a commodity sold on a metered basis. Today's high cost of energy makes the selection of the measuring instrument of primary importance.
The essential features required of any gravity meter for energy measurement must include accuracy under varying conditions of flow and pressure, simplicity, ability of the meter to function continuously, and convenience in operation and maintenance.
Stainless Steel Condensate Meters
These are the primary features of the Lincoln Condensate Meter. The Lincoln Meter Company has been supplying steam meters to the utility market for over 20 years, with unequaled quality. We are specialized in the field of condensate measurement, building gravity meters and drums that are also interchangeable with Detroit style meters that have been in place for well over 100 years. In this way, legacy systems can be brought up to the accuracy that today's energy market demands.
The concept is thoroughly tried and proven as the definitive way to measure steam usage, based on the need to measure an infinite turn-down from high winter flows, to miniscule summer trap flows. Our company is dedicated to making sure that your steam measurement systems operate accurately year round.
New Gravity Meters and Replacement Parts for Cadillac, ADSCO and LRP meters.
(Cadillac is a registered trademark of Central Station Steam Company.)